Google Digital Garage bus to stop in Ashton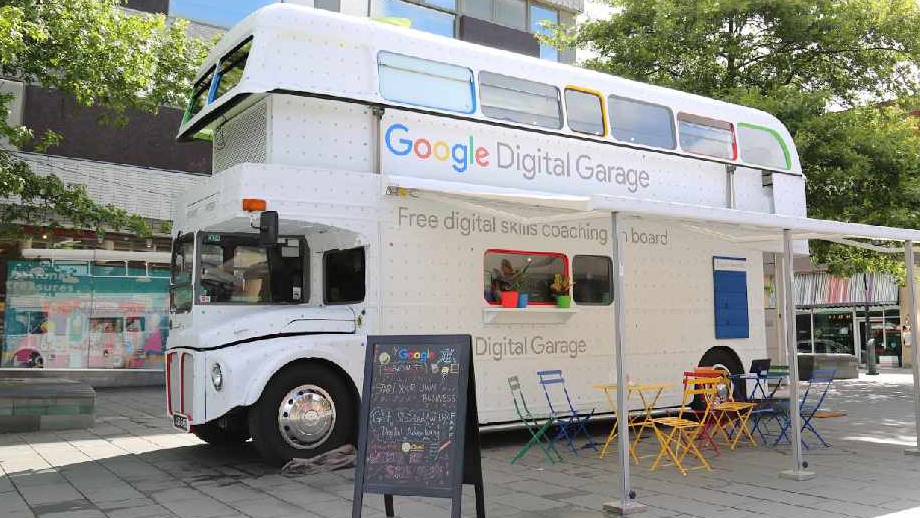 Residents are being offered the chance to improve their digital skills with free training from tech giant Google.
The Google Digital Garage converted double-decker bus pulls into Ashton Market at 9am on 7 March and staff will be offering coaching to better equip local individuals online.
The training sessions will include courses on taking your first steps online, creating a CV, how to use email for work as well as one-to-one sessions.
The bus will be in the local area after Tameside Council teamed up with Google and Good Things Foundation.
Google Digital Garage will also be delivering training across over 30 venues in Manchester, including Rochdale and Oldham.
Some Tameside individuals will soon need basic IT knowledge due to a change in the benefit system and adult learners are encouraged to attend these sessions to boost their online skills.
Brenda Warrington, Tameside Council Leader, said: "Increasing digital skills is a huge priority for Tameside Council and we're actively looking for ways we can ensure our residents aren't excluded from economic opportunities and are well skilled for the modern day digital world."
The Google Digital Garage bus will stop in Ashton Market between 9am and 5pm on Wednesday 7 March. There are over 30 stops on its route around Greater Manchester.
Residents can either pop down on the day or book a place online by going to https://events.withgoogle.com/digital-garage-manchester/new-bus-tour/